You don't choose your passion, your passion chooses you. These were the famous words from the Amazon CEO when asked about his interest in space exploration.
Jeff Bezos is highly regarded in the tech industry, and besides being the richest man on the planet, he is also known for his many successful business endeavors, the most notable one being Amazon, the e-commerce platform we're all familiar with.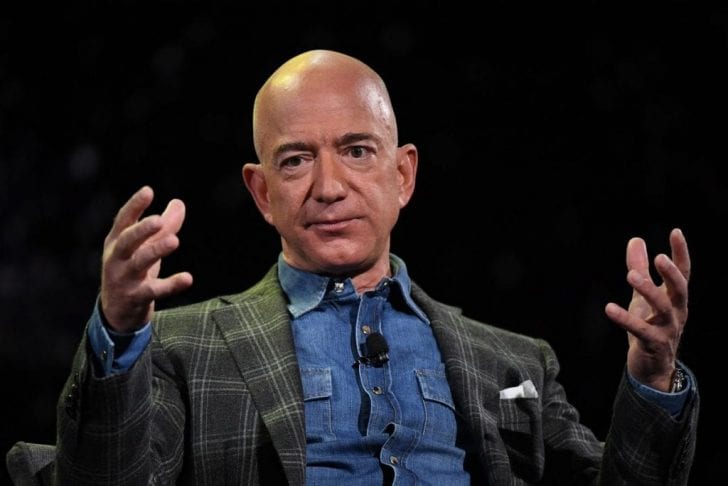 But now the tech mogul is broadening his horizons by venturing into the space industry. Just recently, he launched his first space exploration venture called Blue Origin, funded with his own hard-earned money from Amazon.
The CEO took to Twitter to announce the success of his new project with a short clip of himself dressed in a parka and a cowboy hat. It looked like he had traded his role as the CEO of a successful company with a Texas ranger.
The video showed him walking towards the company's very first space rocket called New Shepard, which has now made six successful trips into space from its Texas launch site.
Bezos proudly boasted the success of his company's first space exploration mission, but there was a very strange detail about the project that caught everyone's attention.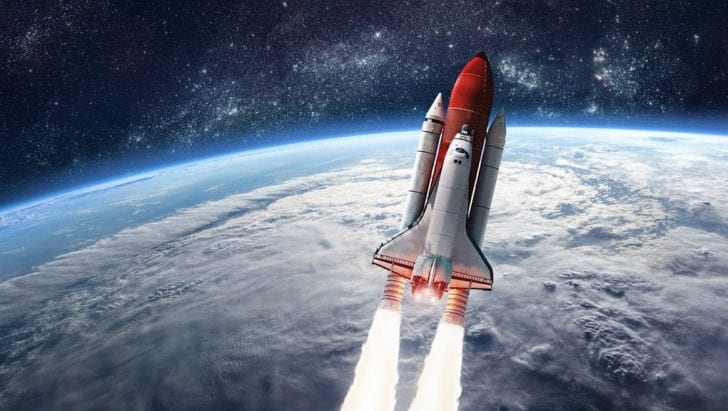 According to reports, the rocket didn't carry any human personnel on any of the missions. Instead, it carried thousands of postcards which had a very special meaning behind them.
Apparently, the postcards were written by young children in a very special nonprofit campaign funded by Blue Origin.
Club for the Future is Bezos' initiative to facilitate space education so that the younger generation is better equipped with the skills required for space travel in the future.
The space mail was taken to space and back, after which each postcard was fixed with a Blue Origin stamp and returned to the kids who wrote them.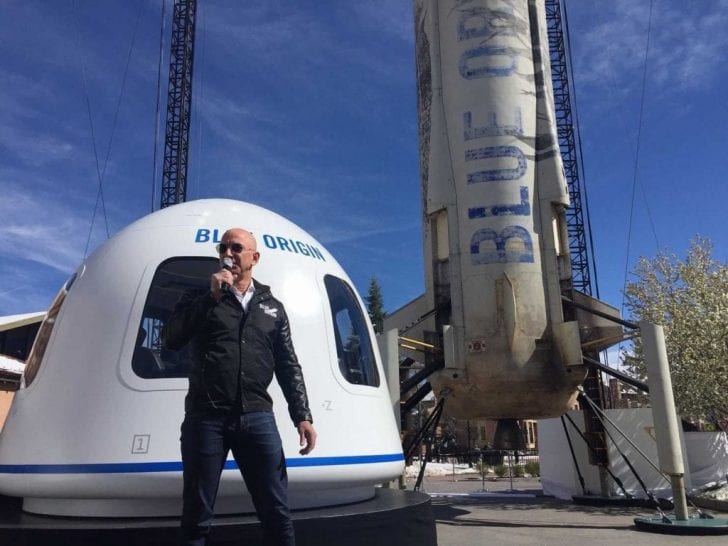 Jeff Bezos personally oversaw the mail delivery process, and was even seen putting stamps on the mail in the video he shared on Twitter.
Although the rockets initially didn't carry any humans on the mission, Bezos is hopeful that his new company will take a huge leap towards making commercial spaceflight possible in the future for humans.
The company said that it is still very much in its initial phase of testing and improving the rockets to ensure that they are safe for human spaceflight.