If the opulence and luxury of Four Season's current Boeing 757-200 ER private jet lineup still leaves something to be desired on your $120,000 ultra-exclusive trip around the globe, then worry not.
Four Seasons, the world's leader in luxury hotels and resorts, just announced their all-new private jet, the Airbus A321LR which is set to up the ante in cross-continental luxury air travel.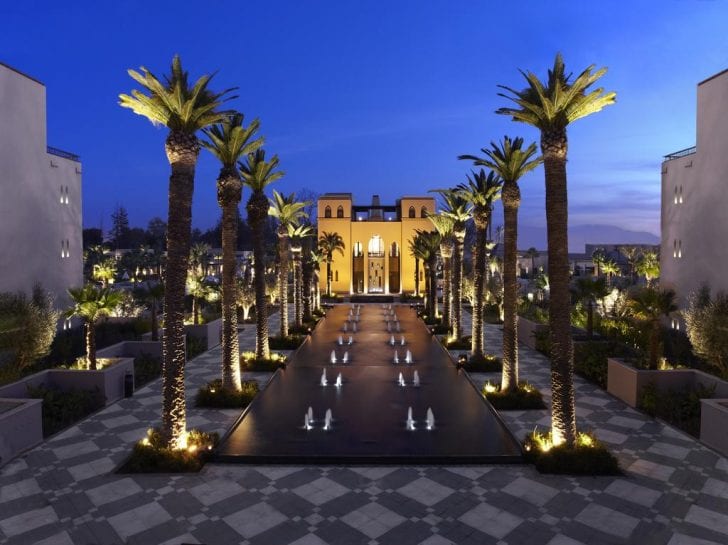 The Airbus A321LR is currently under the development and production phase in Toulouse, France with its maiden flight expected to be in the first half of 2021 and is set to replace Four Seasons' current lineup that was introduced back in 2015.
With revised itinerary prices starting at $147,000 per person, guests can now experience the ultimate in luxury and opulence in true Four Seasons style, both in the air and on the ground since the price of each individual reservation also includes stays in Four Seasons resorts and hotels on your trip across the globe.
Designed and customized with their partners at Airbus, the new Four Seasons Private Jet "reimagines luxury and celebrates the bygone glamour of air travel coupled with a modern, thoughtful design".
A narrow-body Airbus A321LR, a part of the new Airbus NEO lineup, shall be tailored in partnership with Four Seasons and feature the widest and tallest cabin in its class, to give it a more open, residential and social feel.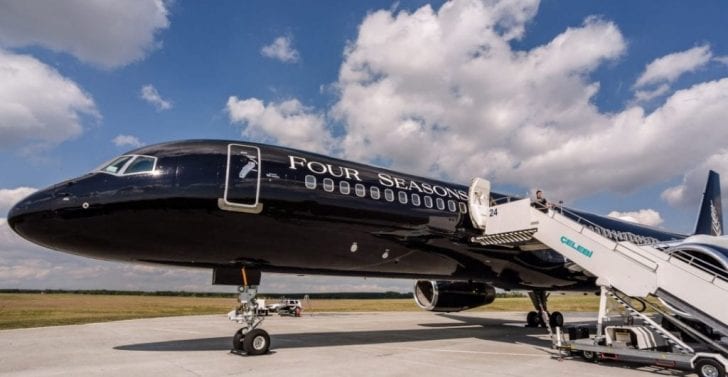 The seating capacity has been reduced from 52 to 48 passengers, which frees up space for a larger gathering area where guests can hang out, relax and socialize.
The all-new cabin of the A321LR focuses heavily on luxury and wellness, with every little detail ranging from the lacquer on wood surfaces to the time it takes to dim or brighten the lights, taken into consideration to ensure maximum physical and mental comfort for the passengers.
For instance, the polished wood surfaces and Poltrona Frau Italian leather used for seats and trim would rival those used in the most luxurious automobiles. Lighting was another aspect that was tailored in the smallest of details since lighting is a very important factor for the comfort and feel in a confined space.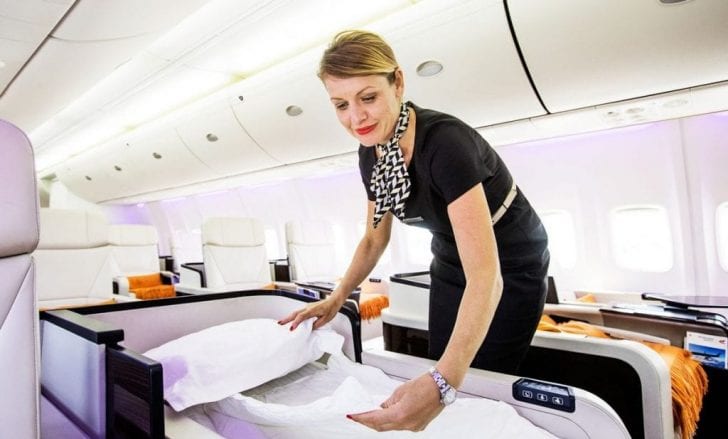 Even the dimming sequence of the lighting was extended from 30 seconds to 40 seconds in a bid to make the transition smoother and less abrupt, whilst the circadian rhythm of the human anatomy has also been taken into account with regards to the ambiance lighting to reduce jet lag and ensure the guests are as fresh upon touchdown as they were during take-off!