Billionaires have a lot in common when it comes to how they invest their money, and more importantly, their time, and for self-made tycoons like Bill Gates and Richard Branson, the list of similarities just got a little longer.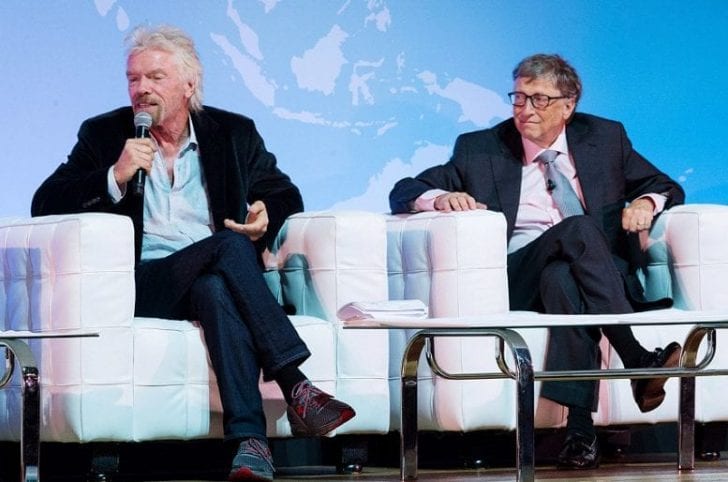 The two multi-billionaires are known for their philanthropic efforts and the desire to make the world a better place, now, they're both taking a stand against climate change as well, and their response to the global crisis is pretty much the same.
A Looming Risk
According to Gates and Branson, each individual on the planet has a role to play when it comes to protecting and conserving the environment, but this role is paramount for billionaires who can actually use their financial prowess to save our ecosystem.
The Virgin Group chair has been vocal about the long-term effects of global warming and he recently used his voice once again to raise awareness about the issue.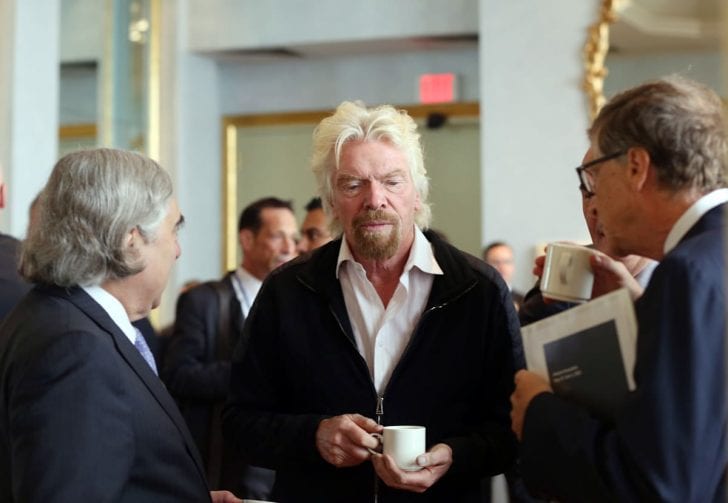 In a post on his personal blog, Branson shared some of the points he discussed with Bill Gates in one of their meetings, specifically ideas that could help prevent climate change in the long run.
Branson admits that when it comes to global issues, everyone needs to pool their ideas and test them out in order to know which ones have the biggest impact. The two met in Paris earlier this year for a climate change summit called One Planet, where Bill Gates pitched a shrewd idea.
A Brilliant Idea
The Microsoft founder pitched an expansion of his group of ultra-wealthy investors called the Breakthrough Energy Coalition (BEC) which invests in global energy solutions. So far, BEC has pledged $1 billion of the development of next-generation technologies that will reduce CO2 emissions over time.
The coalition consists of many reputable businessmen including Jeff Bezos and Mark Zuckerberg. Richard Branson is also a part of it and has invested generously in energy solutions like electric cars, biotechnology, solar energy panels and sustainable agriculture.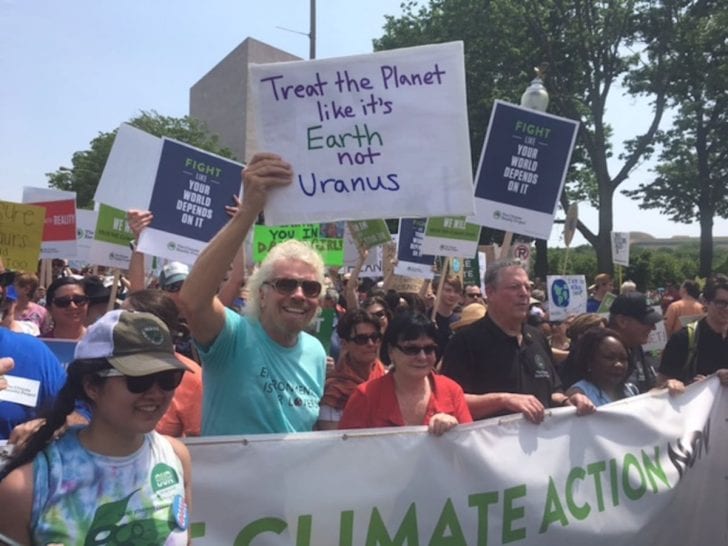 Branson said that Bill Gates' initiative to back clean energy ideas is more urgent than it was ever before, and billionaires can play a huge role in making that shift.
Instead of charging carbon tax, which is usually collected and used by the government, funds should be made available to businesses that are inventing breakthrough technologies to protect the environment.