There's no point in working yourself to exhaustion without having to invest in self-care. Work hard, earn more may sound easy but it's definitely not – hence, you're just going to burn yourself out if all you do is focus on saving more.
That's why it's always best to give your body and mind the pampering they need – and as you had been giving your 101 percent in what you do, you definitely deserve the best during your "me" time.
One of the best ways to let go of that pesky stress is through luxurious spas that can make you forget the daily hassles of life.
Spa Montage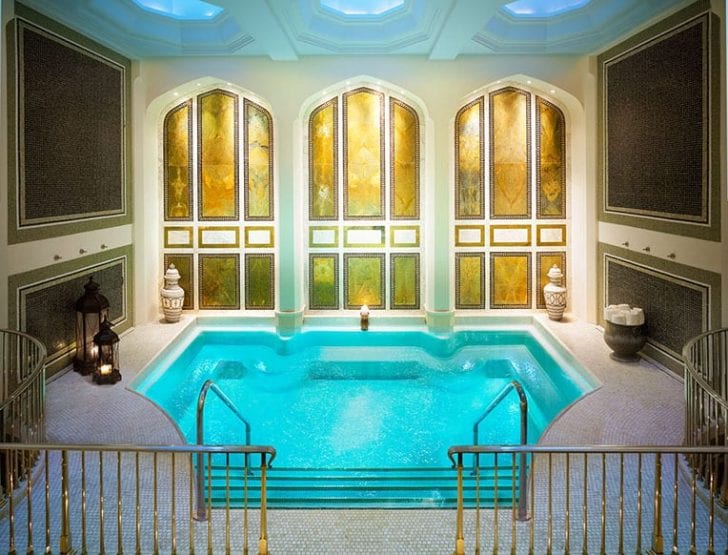 Everyone knows that Beverly Hills is filled with celebrities so it's not surprising to find luxurious shops in the area. One of which is Spa Montage, which Justin Bieber and Oprah reportedly love spending time on because of the key location.
So if you're around the area and eyeing on a place where you can relax and feel like an A-lister yourself, then this is the place to splurge.
There's the L. Raphael Royal Treatment vitamin C facial that's going to set you back by $1,800, but those who tried it swear it could brighten your skin – also, if you want to spot actors, then you may want to consider coming over the awards season.
When you get hungry from all the de-stressing that you had, you can head on to the famous Georgie restaurant, which had attracted prominent customers like John Legend and Chrissy Teigen, or have a sparse Macallan whiskey at a speakeasy.
There's also the mineral pool, where you can feel as opulent as possible with all the marble surrounding you and the natural skylight that touches your face.
Aman Spa
Located on the 32nd floor of the Otemachi Tower, this spa is worth visiting while you're on a vacation in Japan's capital.
What's beautiful about their treatments is that they try to incorporate Japanese ingredients, which can educate guests even more of their culture.
Aside from the treatments, you can also notice the place's simplicity – unlike other wellness facilities that are filled to the brim with oversized curtains, colorful couches, or wild-printed tiles, this one would provide no distractions for you to ponder on, thanks to designer Kerry Hill Architects.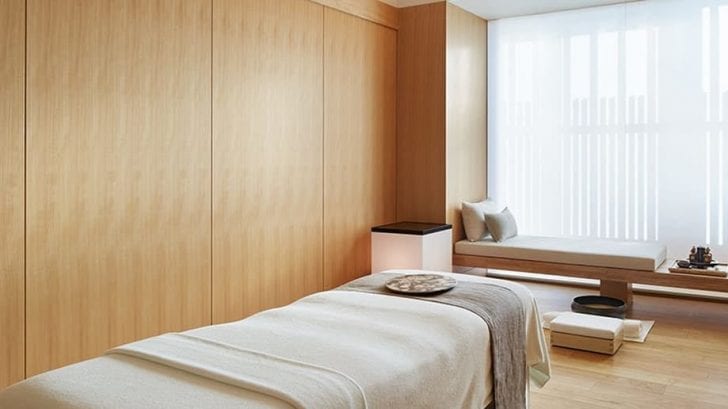 Everything looks clean which will remind costumers to focus on why they're there: to pamper the body and mind.
A very opulent-looking pool is sandwiched by the relaxation beds, where you can lie down as the sunlight touches your face.
However, if you prefer to bathe on your own, you can opt for your personal bathroom with instructions on how to do the traditional bathing ritual. Spa treatments cost at least $300 and rooms from $1,060.
The Spa at Byron at Byron
If you have been eyeing to relax and never miss an update for your Instagram followers, then this place is the bomb. It boasts a lot of Instagram-worthy nooks that are surely going to turn your friend green with envy.
It's not just the picturesque background that you are going to get, you'll also experience the wonders of shinrin yoku, or forest bathing, that received a lot of rave reviews.
Have you ever walked through the forest and feel more energized? That somehow you feel that nature has absorbed all the tensions on your body?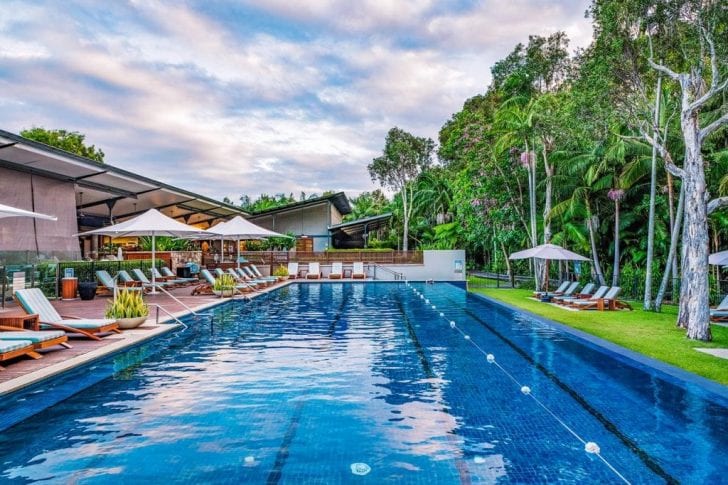 Apparently, science backs this up – plants release phytoncides, which gives the smell of the forest and was said to help alleviate stress and boost immunity.
The stroll through the rainforest leading to the tidal lake of Suffolk Park and together with the aroma, sound, and fresh air in the area will definitely feel therapeutic. After the 2-kilometer walk, guests will be treated to treatments like a scrub and facial.
Although the ingredients in products used were impressive, one said it was definitely the therapists that make the place above other competitors.
Crown Spa
If you're in Perth and looking for something grandiose to spend your time at, then look no further than the Crown Towers which sits beside Promenade and Metropol, but is no doubt the scene-stealer.
Aside from the all-glass façade, humongous chandeliers at the lobby, the breakfast buffet, one that's most likely to be the accommodation's attraction is the gigantic spa. It's not just the size of the spot, but also the treatments that spell serious about pampering.