Most people think of wolves as dangerous creatures that belong in the wild, thanks to the narrative painted by fiction books and movies.
Throughout human history, wolves have been linked with the negative stereotype of ruthless killers, but in reality, they deserve just as much love and attention as other animals.
If you're finding it hard to believe that wolves can actually be as timid as our beloved pets, here's a heartwarming tale of a young cub who was taken in by a Russian family despite everyone's warnings. Now he's breaking all the prejudices and proving that wolves, too, make adorable fur babies!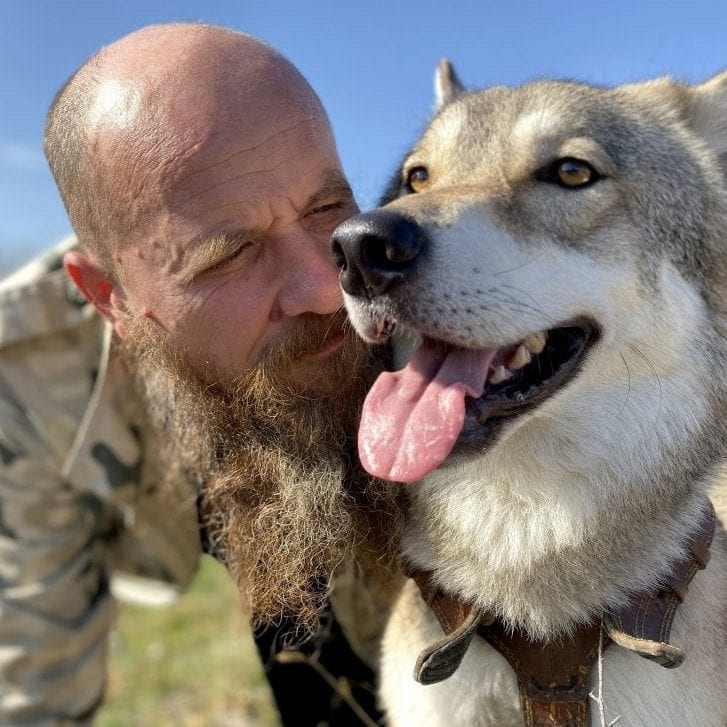 Welcome Home, Seryi
Back in 2017, a man named Ivan bought a wolf's cub from an Astrakhan farmer, who had found him in one of his fields and was planning to put it down to protect his family and other villagers from danger.
The poor cub was only a few weeks old when he was saved by Ivan. Unfortunately, he was the only survivor among a pack of 6 baby wolves abandoned by their mother. 46-year-old Ivan took him in and named him Seryi, which means 'gray' in Russian.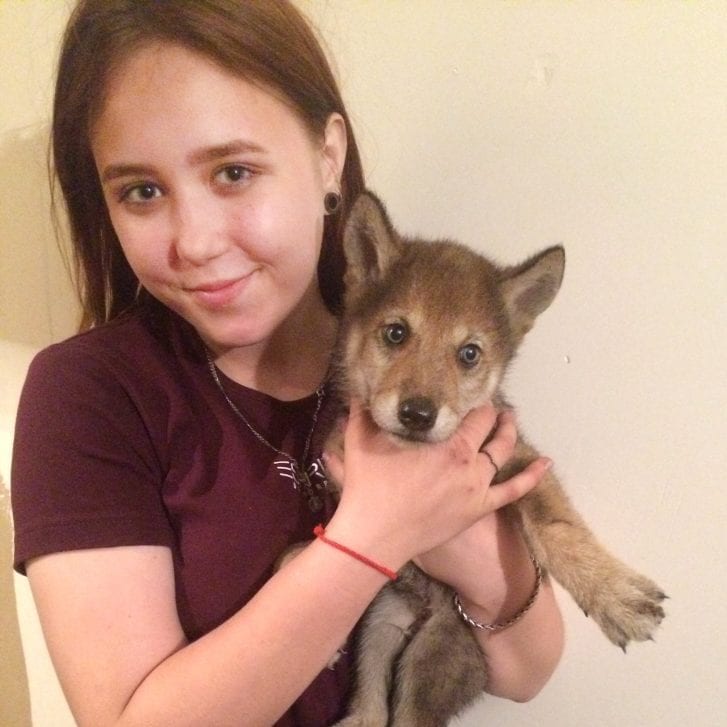 Ivan had plenty of help in raising little Seryi, mostly from his now-19-year-old daughter who is a dog lover and has trained the young wolf to be more friendly around people.
Keeping a wolf as a pet is no easy task, especially since they grow quickly and have very different diets than any other pets.
A Demanding Routine
Moreover, these furry friends also require a lot of walking, which can be a tough task in a country like Russia where the weather can get harsh in the winters. Seryi is now over 70 cm tall and weighs about 100 lbs. but in many ways, he is just like any other dog.
Much like any other pet found in common households, Seryi is afraid of things that are new to him, including having his picture taken, which is why the family makes sure no one is getting too close to him when they are out on a walk.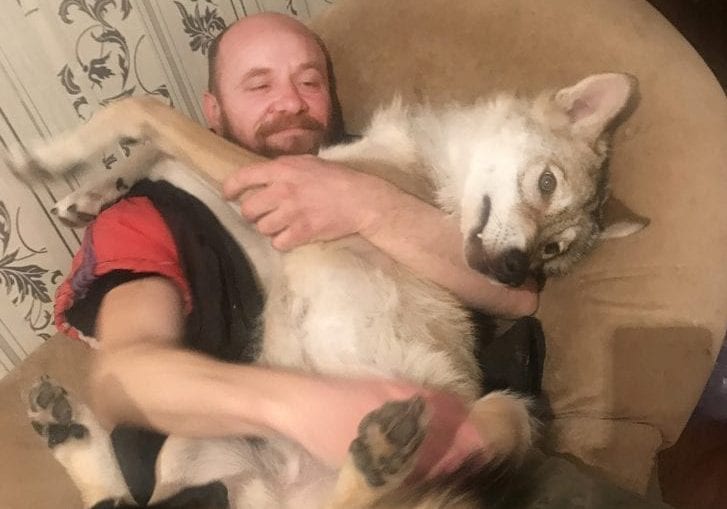 Although Seryi is very close to other members of the family, he is the closest to Ivan, who he considers the pack leader, and hence will allow him to give him medicine or pick him up whenever he wants.
When it comes to nutrition, Seryi can get through over a kilo of chicken a day, but his diet is not just limited to meat; he also enjoys eating fruits and vegetables as well as occasional treats like cookies and honey.